A look at TikTok's new customizable animated avatar system.
Arthur Aballea / Posted on
TikTok officially launches its system of customizable animated avatars to compete with Apple Memojis, Snapchat Bitmoji or Meta Avatars. These animated faces can be integrated into videos and can copy facial expressions or user gestures.
Animated avatars that integrate with videos
The avatars offered by the platform aim to integrate with videos, replacing your head with an animated 3D face. TikTok indicates that "When you gesture and move, your avatar will mimic your movement". You have the option to enable or disable this feature at any time while recording your videos.
The social network points out that the arrival of avatars in videos will offer more anonymity to Internet users, and specifies that they will be able to combine customizable avatars with voice effects.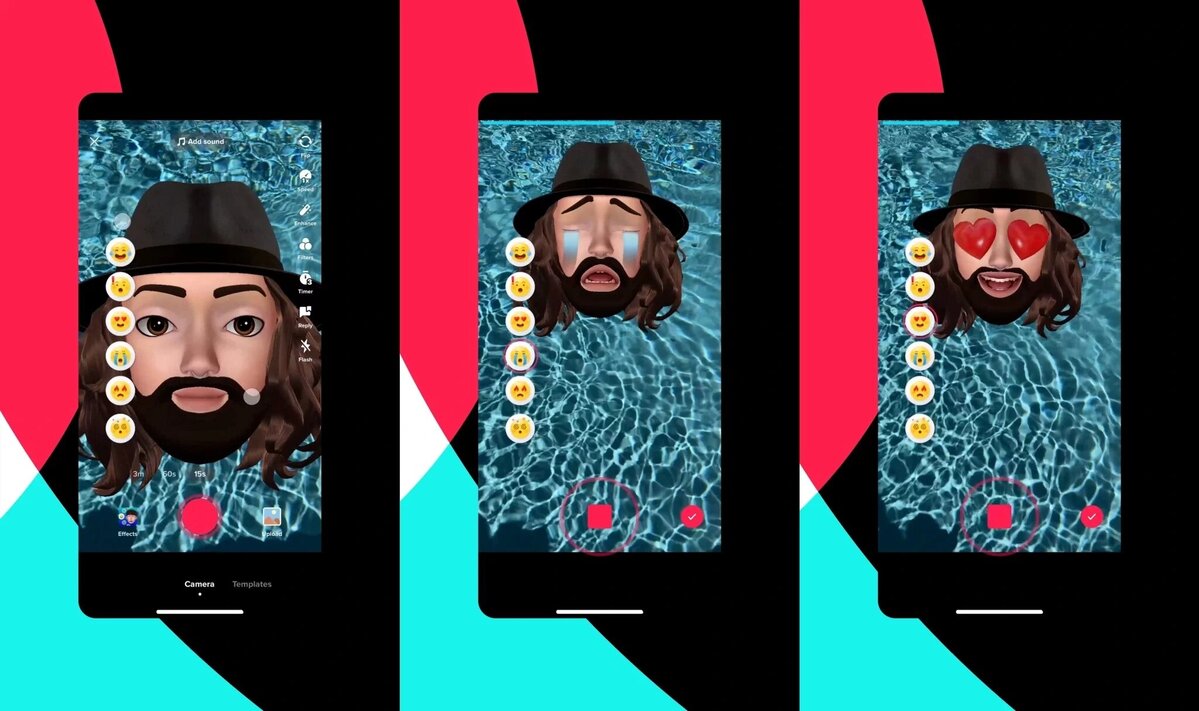 How to create a TikTok Avatar?
The creation process takes place entirely on the TikTok mobile application. To get your personalized avatar, just follow these steps:
Go to the video creation interface by clicking on the "+" icon located in the horizontal menu,
Open the effects library located in the lower left corner,
Select the avatar card, represented by a square icon with 2 3D faces,
Choose one of the offered templates to shape the avatar according to your image (or not) and adjust every detail of the face (skin tone, hair, nose, mouth, accessories, etc.),
Add a related vocal effect to different suggestions if you want,
Confirm to save your avatar.
You can change your creation at any time by repeating the operation. This effect can be combined with other effects offered by TikTok.
This is also indicated by the platform "Creating inclusive features and experiences remains our priority, and we will continue to listen to our community and ask creators for feedback at every stage of its development.".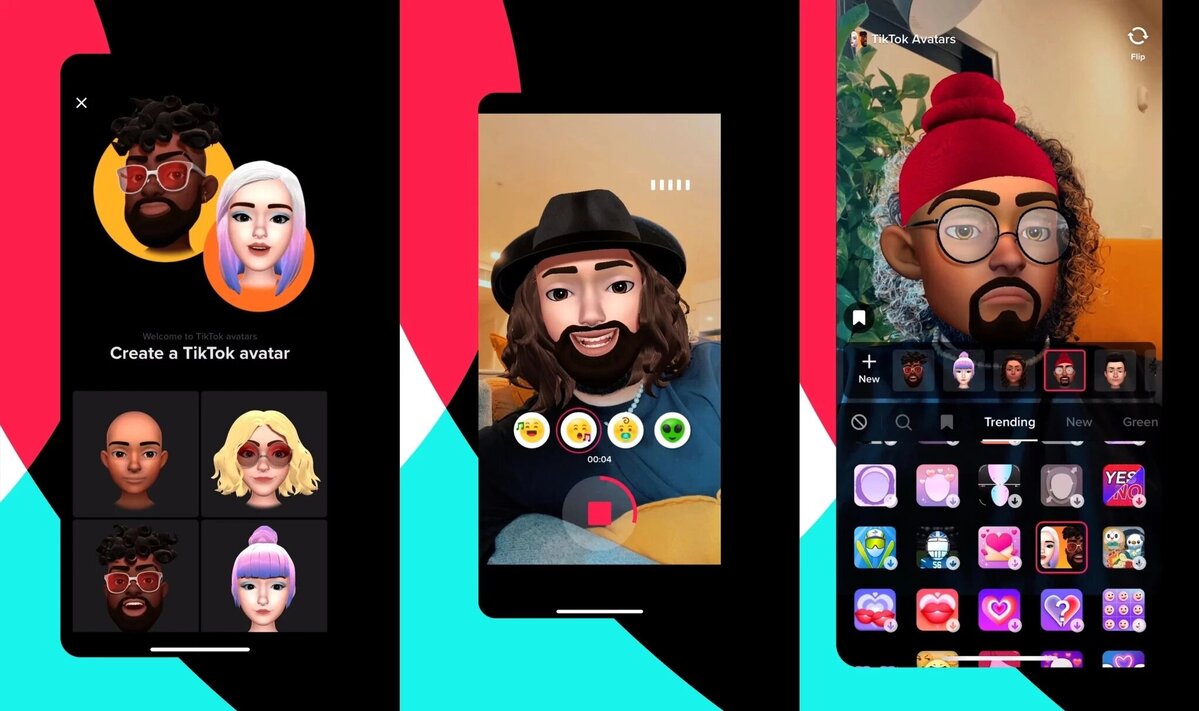 A feature reminiscent of Apple's Memojis and Snapchat Bitmojis
The 3D avatars offered by TikTok are quite similar to those offered by other platforms, such as Apple's Memojis, which also allow avatars to interact according to facial expressions. The cartoon and "cartoon" graphic style is especially reminiscent of Bitmojis offered by Snapchat.
However, TikTok avatars are different thanks to the integration of a miniature mode, which allows you to use your animated avatar on any video, thanks to the overlapping clips. The social network indicates that Avatars are now available to all users.