Twitter is now testing several new features on its platform, including the long-awaited one, the ability to change the tweet after it is released. The "I don't like" button also appears on the platform.
Twitter is one of the most widely used social networks in the world and regularly offers new features in an attempt to impose itself among competing platforms such as Instagram and TikTok. It's been several months since the Blue Bird social network unveiled many new features on its platform, such as Spaces, Twitter Blue Subscription, Community Functionality and more.
Today, we learned that Twitter is testing several new features with certain users, including the long-awaited one: the feature edit the tweet after you post it.
Editing inappropriate tweets will soon be possible
Among the new features sought by Twitter users, post-post tweeting editing is the most popular. That is one of the ambitions of Elon Musk, who will buy the platform for 44 billion dollars.
Right now, Twitter is currently testing this feature, as reported by Mukul Sharma, an informant who is often right in his predictions. But editing tweets only seems reserved in a particular case. Indeed, the social network allows edit a tweet after posting it only if it is an inappropriate tweet.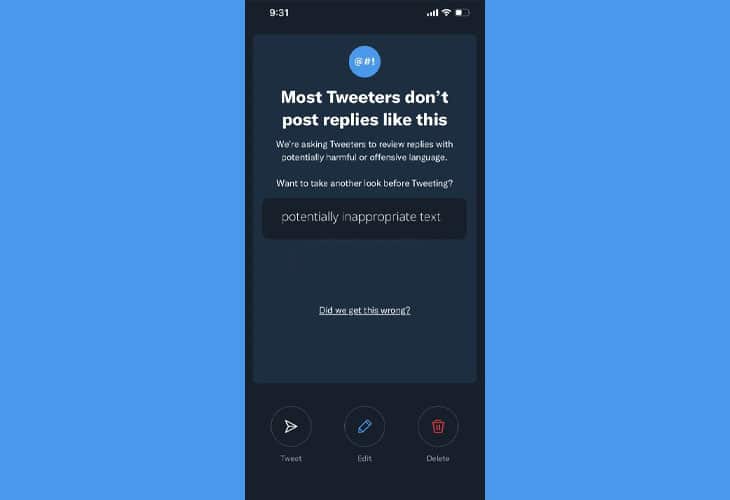 Twitter will implement a new language filter that it will detect violent or hateful remarks on its platform. And instead of automatically deleting the tweet, the company will notify the author of the tweet in question and ask him to edit it before it is published.
As can be seen in the screenshot shared by the tipster, Twitter will alert you when you post a tweet that may shock or upset other users. Clicking the "tweet" button will bring up a pop-up window that will allow you to edit, delete or post your message despite the warning. It will also be possible to report any problems with the automatic detection of inappropriate content, in order to improve it on the social network.
Unlike other platforms that automatically remove violent or hate content, Twitter wants to inform the author and give them a chance to understand their behavior and correct themselves, an initiative that could encourage users to do better.
"I don't like" button.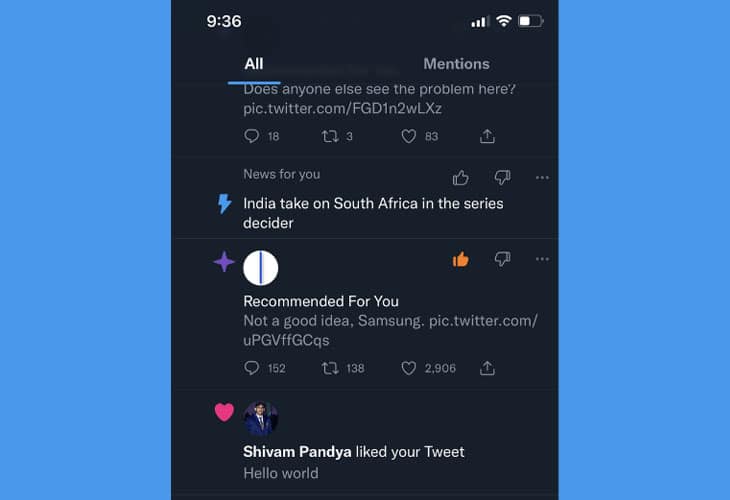 That's not all because Twitter is also testing integration a I don't like the button on its platform. The latter allows you to put "dislike" directly on a tweet from the notice board.
Social network users already have the ability to belittle the response on tweet to click to show their disagreement. But Twitter seems to want to change this functionality and make it more intuitive by changing its location on the platform as well as the design.
This change should be more practical, especially for users with a large Twitter presence. It remains to be seen when these new features will be available to everyone.
The Twitter edit button is here, but for now only for potentially offensive / harmful / offensive tweets.
In addition, Twitter tests the like / dislike feature, which allows you to see statistics (likes, comments, RT) in the notification section itself and allows you to tweet right there pic.twitter.com/UovNjhdFek

– Mukul Sharma (@stufflistings) June 20, 2022