Online Education
Several National Film Board of Canada events are celebrating Truth and Reconciliation Week 2022 across the country
Several National Film Board of Canada events are celebrating Truth and Reconciliation Week 2022 across the country
–
This yearNational Film Board of Canada underlines Truth and Reconciliation Week by offering a range of events – interactive, online or in-person – designed to strengthen the ties between Canadians and diverse Indigenous peoples, their cultures and histories. From Toronto to Winnipeg and Vancouver, these events will be hosted by the NFB Education team. In addition, a free two-day public event will be held at Nathan-Phillips Place in Toronto, presented by J'net Ayayqwayaksheelth, Director of Indigenous Relations and Community Engagement at the NFB. The public will also be able to see new or updated works by legendary Abenaki filmmaker Alanis Obomsawin and Métis artist Tyler Hagan.
Truth and Reconciliation Week is a national program for all schools in Canada. This program provides learning activities for 1st year studentsD at 12e year to educate them about the residential school system, its impact on Indigenous peoples and how this legacy has shaped the country we live in today.
As we walk the path of reconciliation together, the 2022 theme, "Forgetting the Children," invites Canadians to learn the truth about their history by listening to elders and knowledge workers from First Nations, Métis and Inuit and their communities. .
In addition to raising awareness and giving voice to diverse Aboriginal communities across the country during Truth and Reconciliation Week, the NFB – through the works it produces, its educational programs and the films it offers free to the Canadian public. nfb.ca — creates year-round opportunities to recognize the invaluable contribution of indigenous peoples and to reinforce the importance of such recognition.
NFB educational activities on the occasion of Truth and Reconciliation Week
Webinars, September 12
Creating a digital story
On September 12, 2022 – at 10:00 a.m. (ET) in French and at 1:00 p.m. (ET) in English – the NFB presented two webinars to teach students the basics of digital storytelling through its new online filmmaking workshop, on themedia school.
Instructional designers and developers from Montrealmedia schoolBrian Sellors and Marc-André Roy facilitated the sessions, the first in English and the second in French.
Teachers who have not yet subscribed CAMPUSthe hosting platformmedia schoolcould register for free webinars directly in the online workshop program and receive free access for three months after attending the webinars.
Presented by the National Center for Truth and Reconciliation as part of its Truth and Reconciliation Week program of activities, the webinars were designed to help students use the medium to express their personal relationship to reconciliation.
Workshops, September 21
Writing a reconciliation statement
Virtual workshops on how to write a reconciliation statement will be held on September 21, 2022 at 11:00 AM (ET) in French and at 2:00 PM (ET) in English. Joël Tétrault, Francophone Métis teacher from the Louis-Riel School Division in Winnipeg, will lead the workshop in French, and Ross Johnstone, manager of NFB Education in Vancouver, will lead the workshop in English.
Students will be encouraged to share their statement of reconciliation on social media using the hashtag #NationalTRW.
Free public event, September 29 and 30
Crushing Powwow stereotypes with J'net Ayayqwayaksheelth, Director of Aboriginal Relations and Community Engagement
The event will be held at Nathan-Phillips Place in Toronto at 4:00 p.m.
J'net Ayayqwayaksheelth debunks powwow myths with NFB produced images. People will be able to chat with J'net from the NFB information kiosk located at the venue. No need to register: everyone is welcome.
This presentation is part of a two-day meetingCollecting Indigenous Heritagewhich was held at and co-organized by Toronto City Hall Toronto Council Fire aAssociation for natural development and performing arts (ANDPVA).
Premiere on nfb.ca, September 30
Tribute to Senator Murray SinclairAlanis Obomsawin (29 minutes)
As Chair of the Truth and Reconciliation Commission, Senator Murray Sinclair played a vital role in raising awareness around the world of the atrocities committed in Canada's residential school system.
In this film, the great Alanis Obomsawin shares what the senator said in his powerful speech when he received the World Federalist Movement – Canada's World Peace Prize, interspersed with the heartbreaking testimonies of students who were imprisoned in residential schools.
Tribute to Senator Murray Sinclair was among the ten best Canadian short films (Canada's Top Ten) selected by the Toronto International Film Festival in 2021.
Alanis Obomsawin, a member of the Abenaki Nation, is one of Canada's foremost documentary filmmakers. She started in 55e year of a storied career dedicated to chronicling the lives and concerns of First Nations peoples and exploring issues of importance to all.
Now online: an updated version of the interactive document Similkameen : at the crossroads
In the early summer of 2021, in the Similkameen Valley of British Columbia, the Catholic Church of St. Anny, the building at the heart of the interactive documentary Similkameen : at the crossroads Directed by Tyler Hagan in 2013, it is completely gutted after the discovery of hundreds of unmarked children's graves near a former boarding school. There are also many other Catholic churches on Aboriginal lands being burned and vandalized across Canada.
In this context of violent emotion, Tyler Hagan returns to the community for an update Similkameen : at the crossroads and talks again to Carrie Allison, the church administrator, to realize what happened.
When his father dies, filmmaker Tyler Hagan, born to Christian parents and raised in the suburbs, feels the need to question his faith and his identity. The process will then begin that will lead him to apply for Métis citizenship.
For more information on the NFB's Truth and Reconciliation Week events, visit events.onf.ca.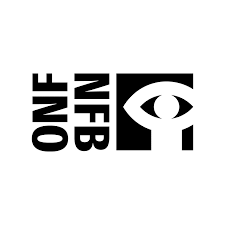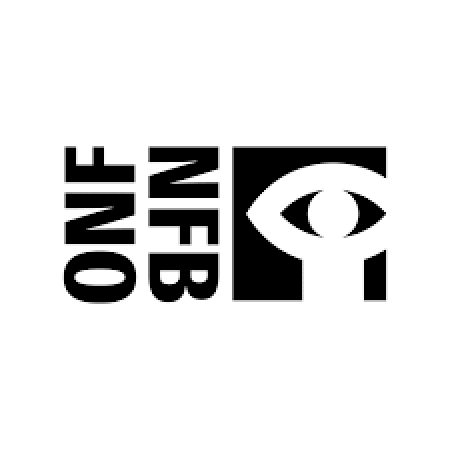 ***